Scheck Hillel Community School, a top South Florida school located in North Miami Beach, was recently featured on MacWorld.com for their use of technology in the classroom. This South Florida school serves students from preschool through high school and delivers a highly ranked education as well as the latest technological resources. Recently, Scheck Hillel has encouraged students to be proficient in using iPads and has them available for students to use. This embrace of technology has also been applied to the Jewish coursework where students study Talmud.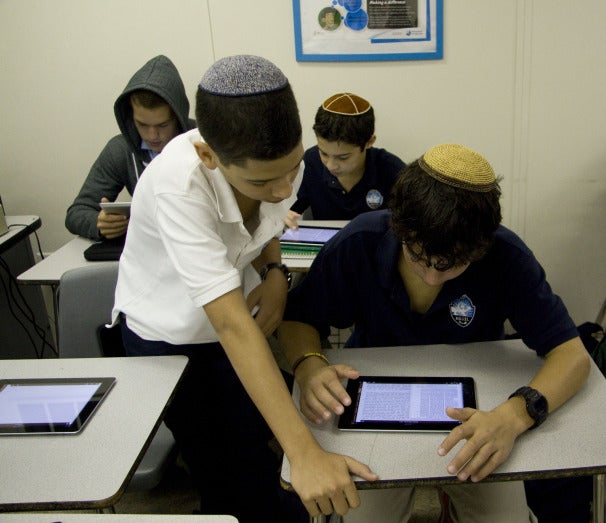 Talmud is the collection of Jewish civil and ceremonial law which is the cornerstone of Jewish life. Historically, this body of work was passed down by "word of mouth" and was eventually written down to preserve the laws. Now this ancient text, that was originally an oral tradition, has been converted to exist on the iPad – the latest modern technology for consuming information.
iTalmud is a popular class at Scheck Hillel and students are able to fully engage with the text. When coursework is combined with technology that students enjoy using the information is easily absorbed. Programs like these have propelled Scheck Hillel Community School to become one of Florida's top ranked schools and one of the nations best Jewish schools.
Related posts: